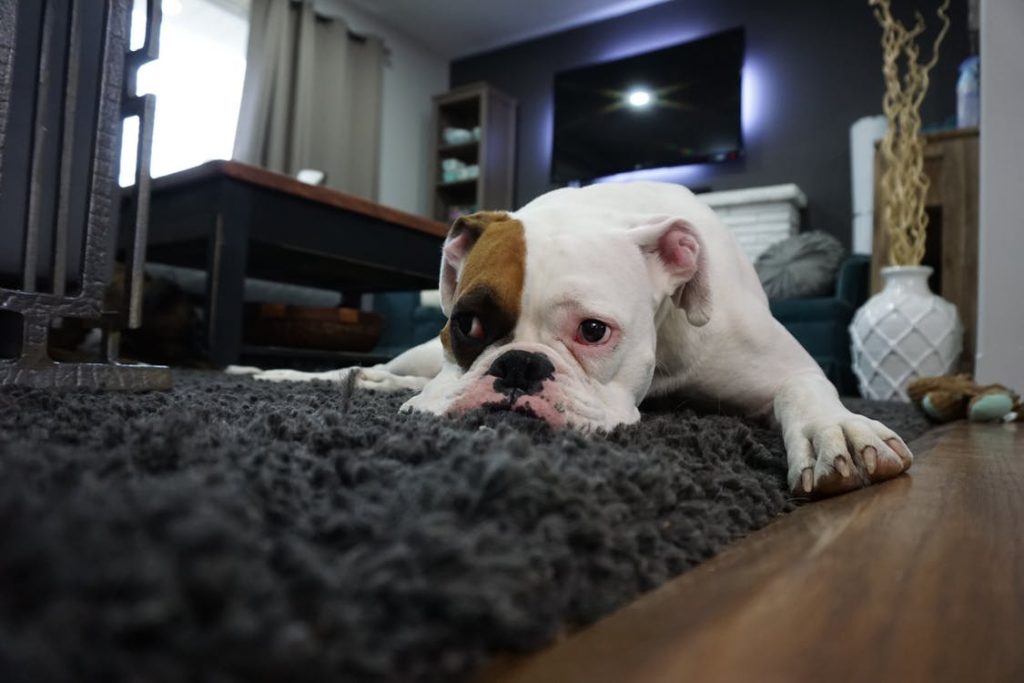 Man's best friend may be his dog, but there's no denying that living with pets means extra tidying and cleaning around the house. Make life easier by investing in a few pet-friendly gadgets that will help keep your sofa hair-free and rooms smelling fresh.
Keep pets clean and groomed
It might be a battle to bath and brush your pet, but keeping on top of hygiene can help lessen smells and stop them from shedding hair. Brushing regularly also keeps your pet's skin healthy by distributing essential oils.
Buy a pet-friendly vacuum cleaner
If you're serious about keeping your home hair-free, you'll need to invest in a vacuum cleaner specifically designed to suck up all the dirt and hair that your pet can drag around the house. Look for a vacuum that promises to pick up even the most ingrained dirt and ensure it has a flexible hose to navigate those hard-to-reach corners. Some models are even fitted with special filters to help eliminate bad odours such as the Sebo Automatic X4 Pet Eco Upright Vacuum Cleaner.
Flooring
If you worry about accidents staining your carpet or your pets scratching the wood floor, consider installing Karndean flooring. Not only is it hard-wearing and scratch resistant, but its protective PU coating also makes the surface non-porous so germs, bacteria and dirt can't seep into the flooring. Plus, you can choose from wood or tile effect so that it fits with the rest of the room décor.
Buy a sensible bed for your pet
While it may be tempting to buy a cute dog bed covered in bones or a stylish print to match your living room, investing in a more practical bed that's easy to wipe down will help you keep on top of cleaning. Make sure it's water-resistant, so your pet is kept warm and dry, and you aren't faced with the arduous tasks of cleaning it down after a muddy walk.
Work quickly on stains
When your pet has an accident inside, it's important to act quickly. If urine soaks through into the underlining of your carpet, it can be difficult to get rid of the smell. Soak it up quickly with an absorbent sponge or paper towel and use a bacteria/enzyme digester spray to eliminate the stain and odours.
Candles/ air fresheners
To combat the day to day pet smell, arm your home with automatic plug-in air fresheners which release a fresh fragrance at regular intervals throughout the day. Alternatively, buy some scented candles to light when you come home from work so when you sit down to relax and unwind you'll smell cinnamon spice or fresh flowers and not wet dog.
Moreover, if your pet has a favourite spot in the house and you want to make sure it doesn't start to smell, scatter baking soda over it and let it settle overnight. Its absorbent properties draw the odour out of the fabric, so when you vacuum it off in the morning, the fabric will smell clean and fresh.
Living with pets: how to look after your home