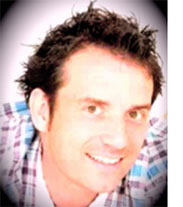 Hello! My name is Emmitt Bradstock, I am the managing director of Hanham Flooring Centre and I have been installing carpets & wood flooring for over 20 years, it has now truly become my passion!
I have taken my trade as far and wide as Australia and New Zealand, where the open plan living spaces and tricky layouts have certainly enhanced my experience as they are much more difficult to contend with.
I have owned and run my own flooring retail outlets for over 8 years now, therefore you can be assured that, due to my experience, knowledge and professionalism, all of my fitters are thoroughly vetted before I would allow them to work in your home or business. I only use fitters that I can personally guarantee will work to the highest standard to turn your vision into a reality!
All of the flooring in our showroom has been fitted by myself so customers are able to see the quality of the work I can personally do!